Licheloathe 2000 - Cow Tipping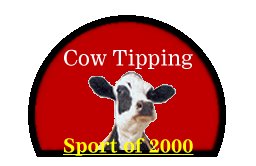 Click me to play



Welcome to the Cow Tipping page... Enjoy your stay

Right now you are probably thinking that I am both mad and should be locked away. You're right. Cow Tipping is a daft sport and isn't safe for cows, but hey! Who cares? You are only gonna eat a cow, so why not tip 'em first?
Enjoy my Flash game, and bear in mind that it is my first attempt at interactive Flash work.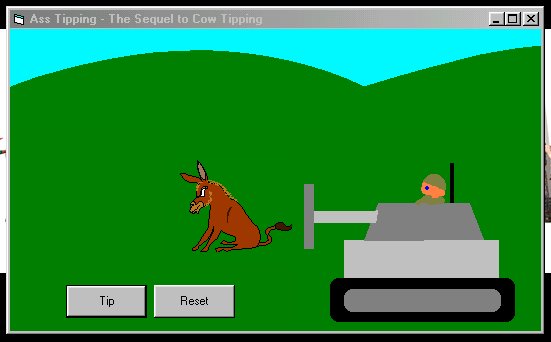 Here is a donated piece of work from a mysterious 'Marash' a man after my own heart it seems. Could this be the future of Cow Tipping? To tip a donkey? Only time will tell...